What is Squamous Cell Carcinoma?
The three most common types of skin cancer are basal cell carcinoma, melanoma and squamous cell carcinoma. Squamous cell carcinoma is the second most common type of skin cancer, so you likely know someone who has had it.
The cancerous spots generally are found on sun-exposed skin on ears, lips, face, neck, bald scalp, arms, legs and hands. Squamous cell carcinoma sometimes begins as an actinic keratosis—a pre-cancerous rough patch that is irritated and may be rough and scaly. When the spot turns into a lump or bump, begins to bleed or won't heal, it may have become cancerous. The cancerous lesion may be elevated or appear as an open sore. Often a squamous cell carcinoma can be mistaken for a wart. If you notice changes in size or have a spot that won't heal, make an appointment with your dermatologist.
Before and After Squamous Cell Carcinoma Treatment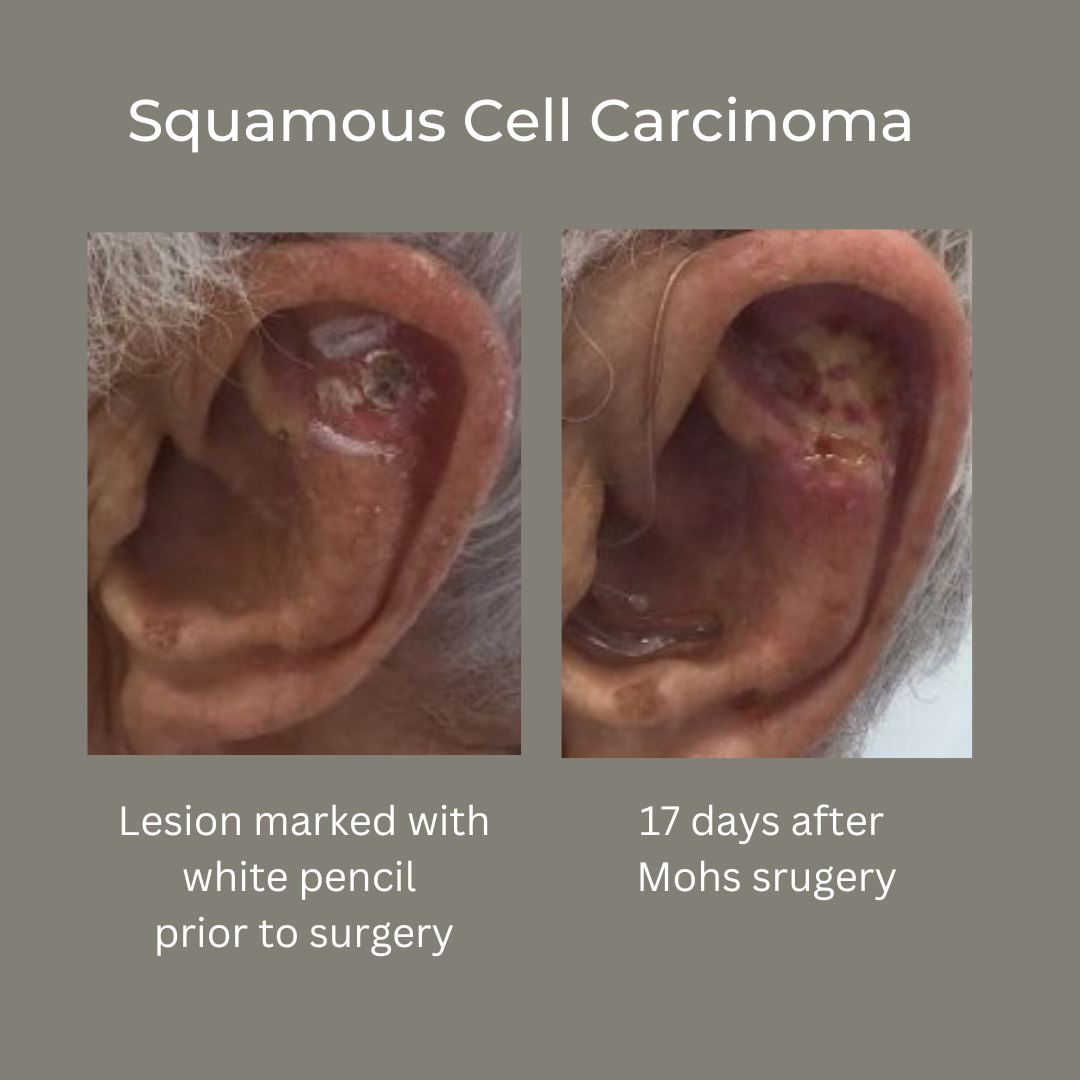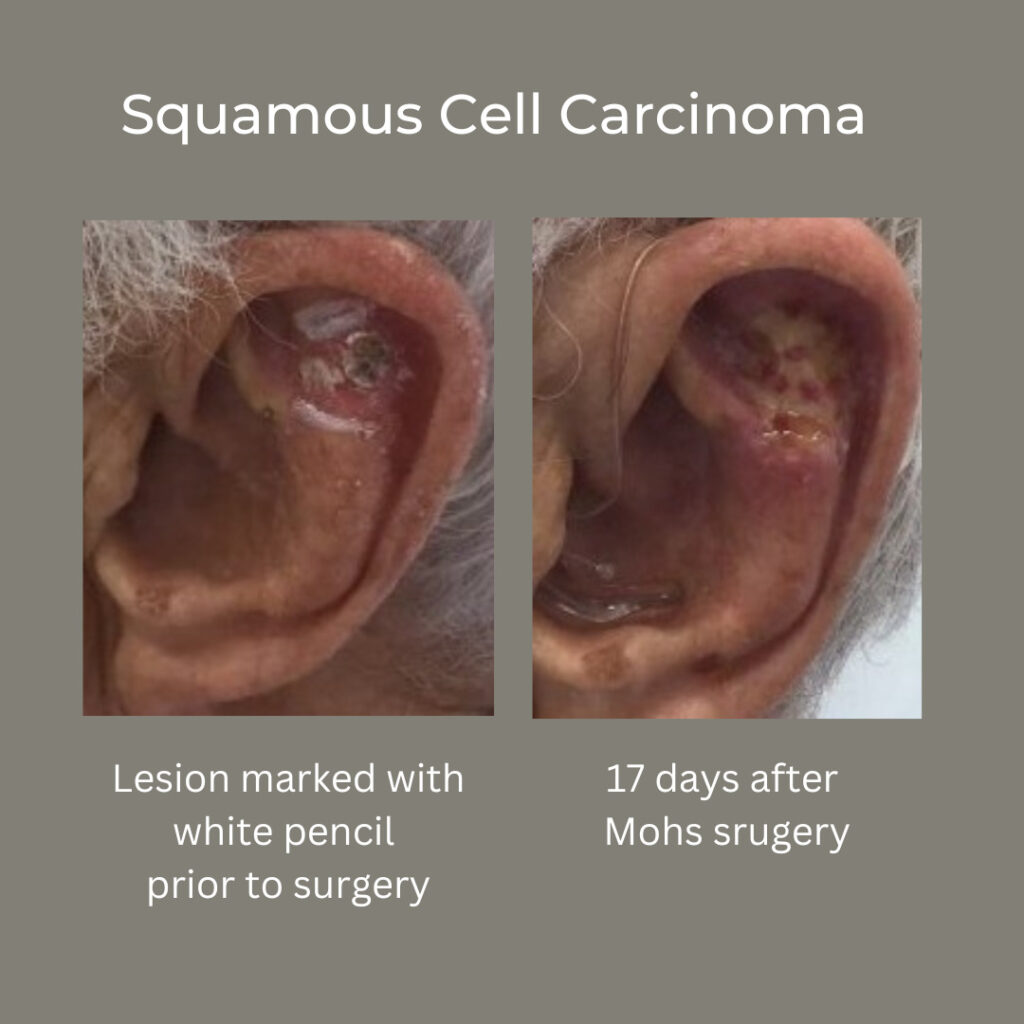 See more photos of squamous cell carcinomas.
While it is very common, squamous cell carcinoma is also highly curable when found early. The most common treatment is to remove the lesion. Early detection ensures that less of your skin is damaged. If left untreated squamous cell carcinoma can be disfiguring. It also can spread internally to lymph nodes and other body parts.
Treatment options for squamous cell carcinoma
Treatment options include removal by excision, Mohs surgery, or curettage with electrodesiccation. Cryosurgery can also be used to destroy the lesion.
If you've had squamous cell carcinoma once, you'll likely have it again and often near the original site. So self-skin checks, as well as regular skin exams by a board certified dermatologist, are essential to detect skin cancer recurrence.

See A Triple Board Certified Dermatologist
Skin cancer should be treated as soon as possible. Dr. Cynthia Golomb is widely considered one of the top dermatologists in Hallandale Beach. She welcomes patients for squamous cell carcinoma skin cancer treatment from Aventura, Sunny Isles Beach, North Miami Beach, Golden Beach, Pembroke Pines and Hollywood, Fl.
Dr. Golomb is triple board certified in Dermatology, Dermatopathology, and Micrographic Dermatologic Surgery (Mohs). Call or text today at 954-251-0367 to book an appointment.