What are Exosomes?
Exosomes are bioactive substances involved in multiple biological activities in the skin. These nanosized small membrane vesicles are found in a variety of cell types including skin cells.
What is PRP?
Platelet-rich plasma therapy, or PRP, is a non-surgical method of skin rejuvenation that uses your own blood to improve the appearance of facial tissue.
Exosomes vs PRP
Exosomes rejuvenate and regenerate the skin, just like PRP. Unlike PRP, no blood draw is required.
Exosomes are derived from stem cells and have beneficial healing properties that are especially useful after a heavy laser treatment or microneedling with radio frequency.  Also, Mylene or Bianca can apply exosomes with microneedling.  The exosomes accelerate healing time. But even if you haven't had a treatment, exosomes calm the skin and reduce redness.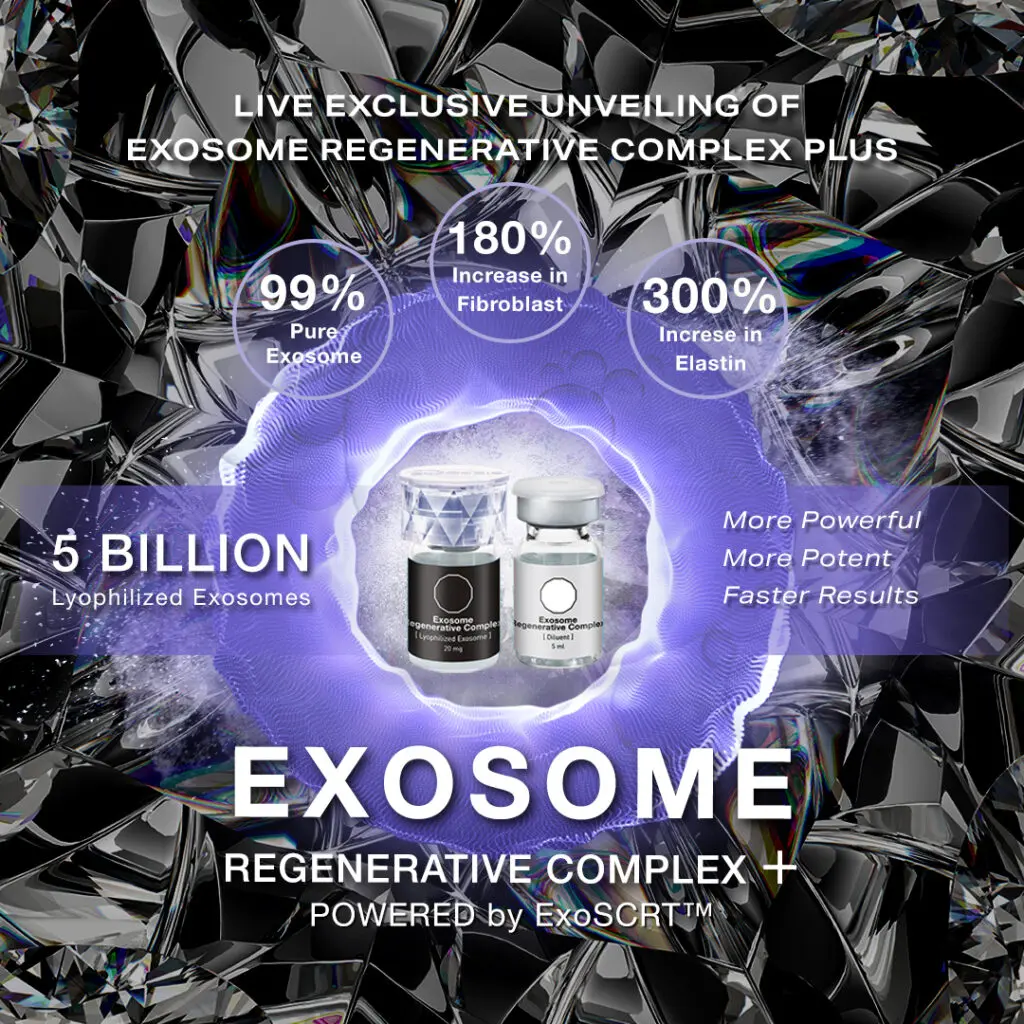 The Results
With additional applications of exosomes your skin becomes more radiant and hydrated, your skin tone and texture are more even, and your skin becomes firmer–fine lines, wrinkles and age spots are significantly reduced.
Trusted Dermatologist
For more information about what would be best for your skin, call us today for an appointment at 855-465-6621 or schedule an appointment online.
Dr. Cynthia Golomb offers a wide range of treatments and services for general and cosmetic dermatology serving clients from Hallandale Beach, North Miami Beach, Hollywood, Pembroke Pines, Florida and beyond.