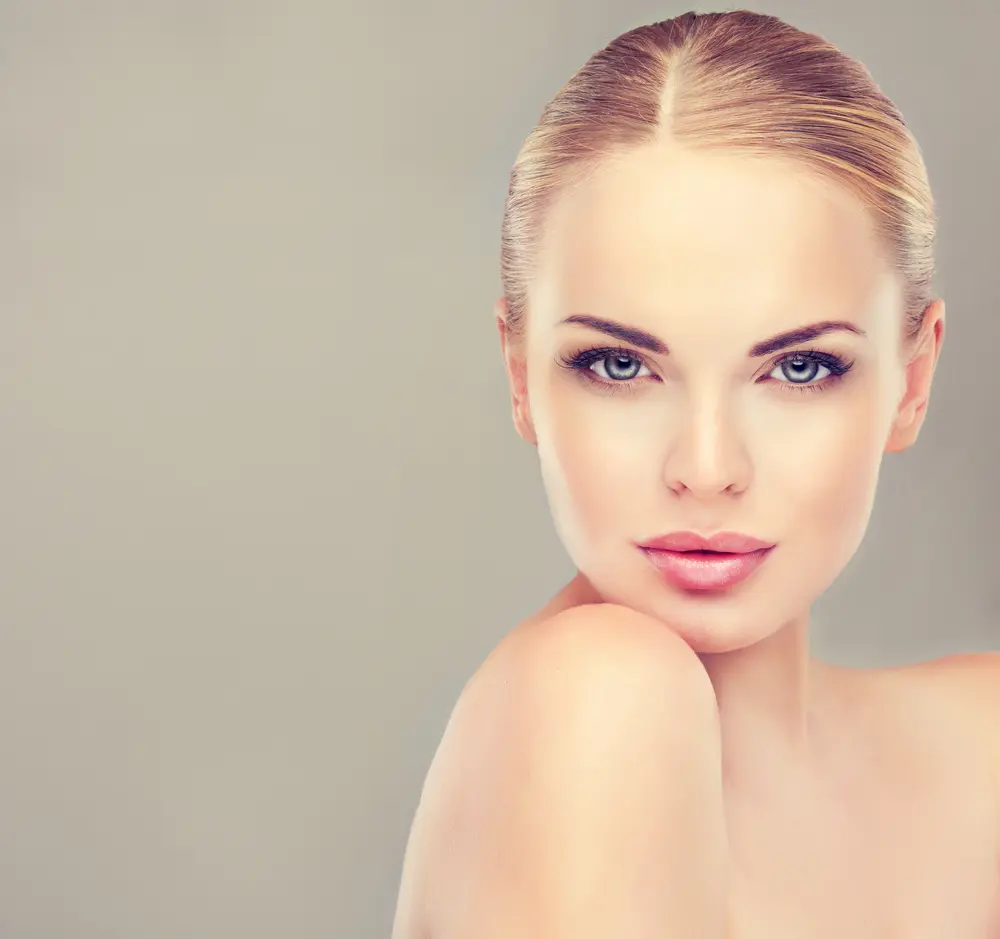 Cosmetic Dermatology Services
Dr. Cynthia Golomb can help you look and feel your best with cosmetic dermatology services such as toxin or filler injections and chemical peels.  You might also consider skin tightening or laser treatments.
Years ago it was thought that gravity was the major factor in age-related changes to the face.
After the introduction of fillers, experts have been focusing on and studying anatomical changes that occur with time.
We now know gravity is not the primary reason for the changes in the face that happen as we age.
Loss of fat and collagen does play a role in facial aging, especially in those who are athletic and do a lot of aerobic activity.  But, it's actually bone loss — the foundation of the facial supporting structure — that results in jowls, lengthening of the upper lip and a down-turned smile.
For example, the mandible and chin can be enhanced with dermal fillers.  A diminishing chin is projected forward, resulting in more youthful proportions, reducing the appearance of jowls.
Empower Your Skin With Dr. Golomb
Dr. Golomb's goal is to help you make smart and effective decisions about your health and skincare to enhance your appearance. She'll answer your questions and address your concerns as you work together to improve your health and appearance.  Dr. Golomb stays up-to-date on the latest breakthroughs in the field of dermatology to provide you with new options. She uses her experience and knowledge to customize a cosmetic dermatology treatment plan that's best for you.
Call our office today at 855-465-6621 to discuss cosmetic treatment options specific to your needs. You can also sign up to receive skin care tips and news to improve your health and appearance.